Most of my early work was created using prismacolor pencils, a waxy kind of pencil that when pressure is applied creates vibrant colors.  Although each piece of art was first drawn with a graphite pencil, all color was added using the prismacolor pencils.
Many of my fun and colorful pieces of art are now in collections of people who started buying my work early on.  My art is displayed in various public buildings, lawyer's offices, doctor's offices and in many children's hospitals around the country.
My next phase as an artist includes my images created with gouche on paper.  Most in this series combine some geometric element in juxtaposition with an animal, as shown here with the Red Horse.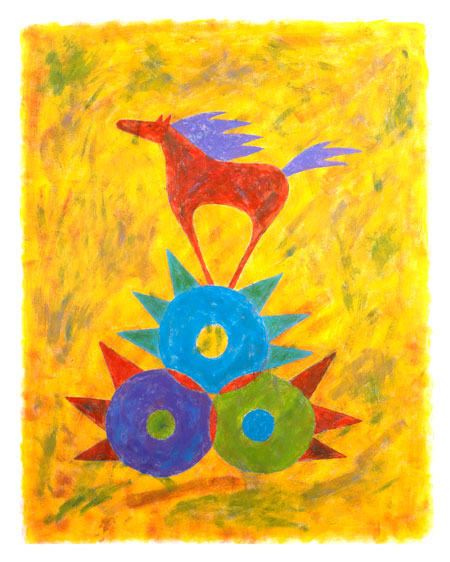 All Art copyright by Sharon Pierce McCullough … all rights reserved.