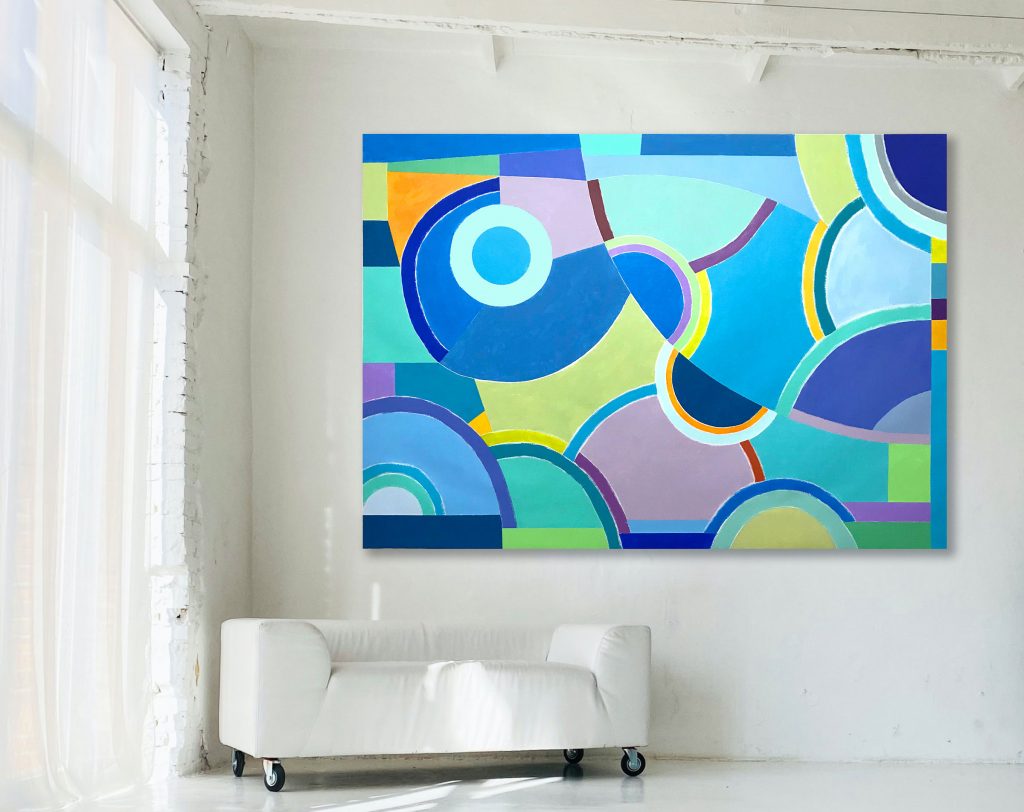 Art is part of my daily life … it always has been.  Currently I work on both paintings and sculptures.  My Intuitive abstract paintings are created either on canvas, cardboard or paper, depending on what material is currently available.  I usually work in series.  The painting above, Once In a Blue Moon, is a large geometric abstract painting on canvas that is part of a series of geometric abstracts.  It is currently available.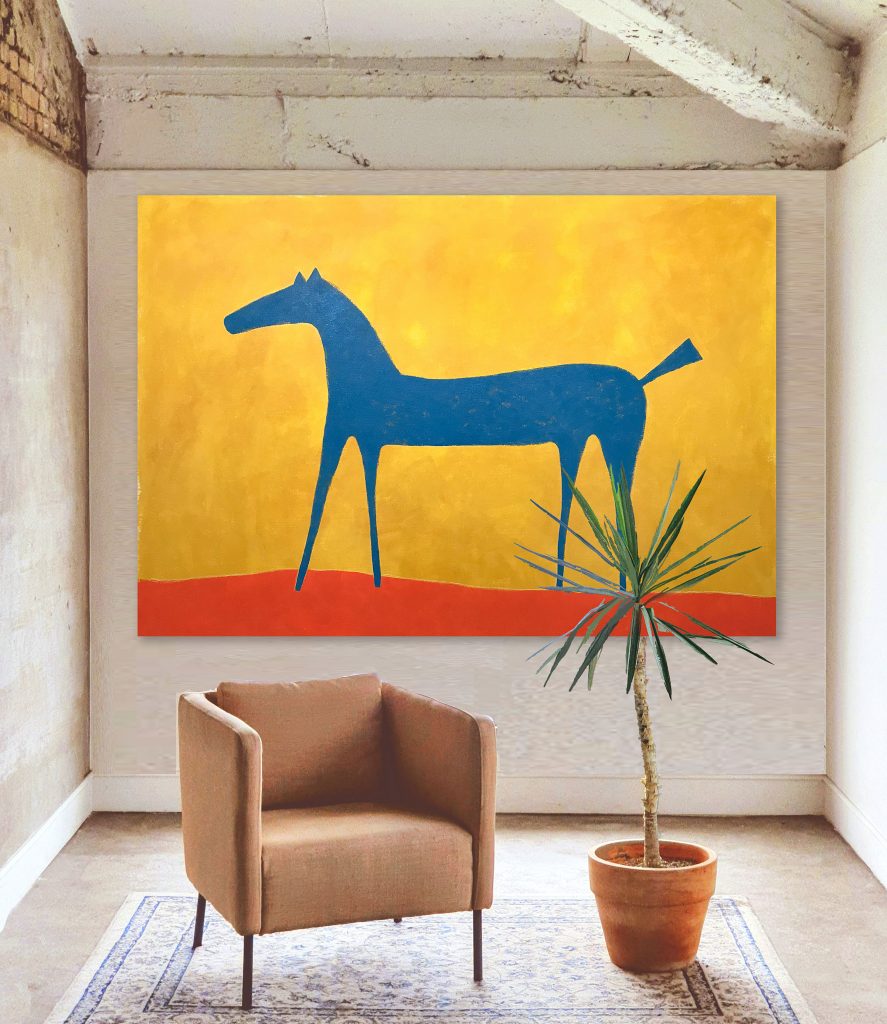 Blue Horse, above, is part of a new series started in 2022, Horses.  Horses are a recurring theme of mine.  This painting, which is a real statement piece,  is also currently available.
Geometrics are also another recurrent theme.  I always think perhaps this is because I always loved math, especially geometry.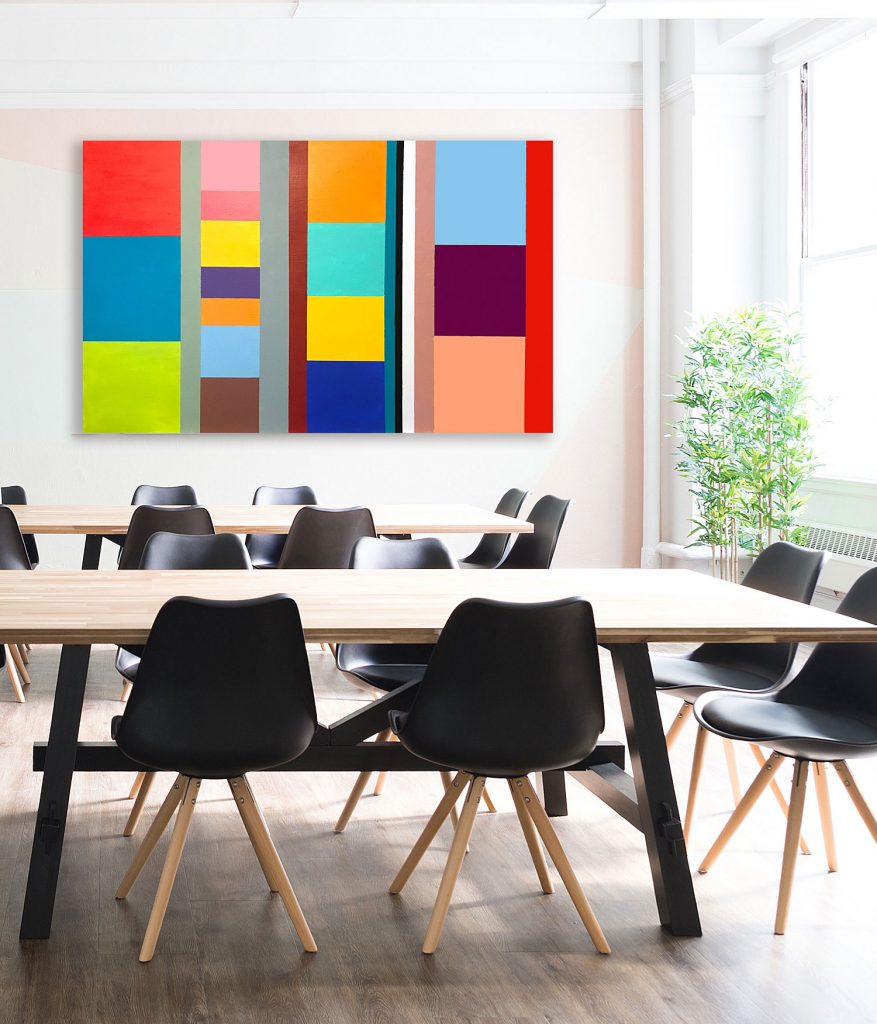 Colores II, a 2021 painting, demonstrates my love of color, gometrics and minimalism.  This painting is currently available.
The series I am currently working on, Horses, is progressing with the eighth horse in the series now in progress.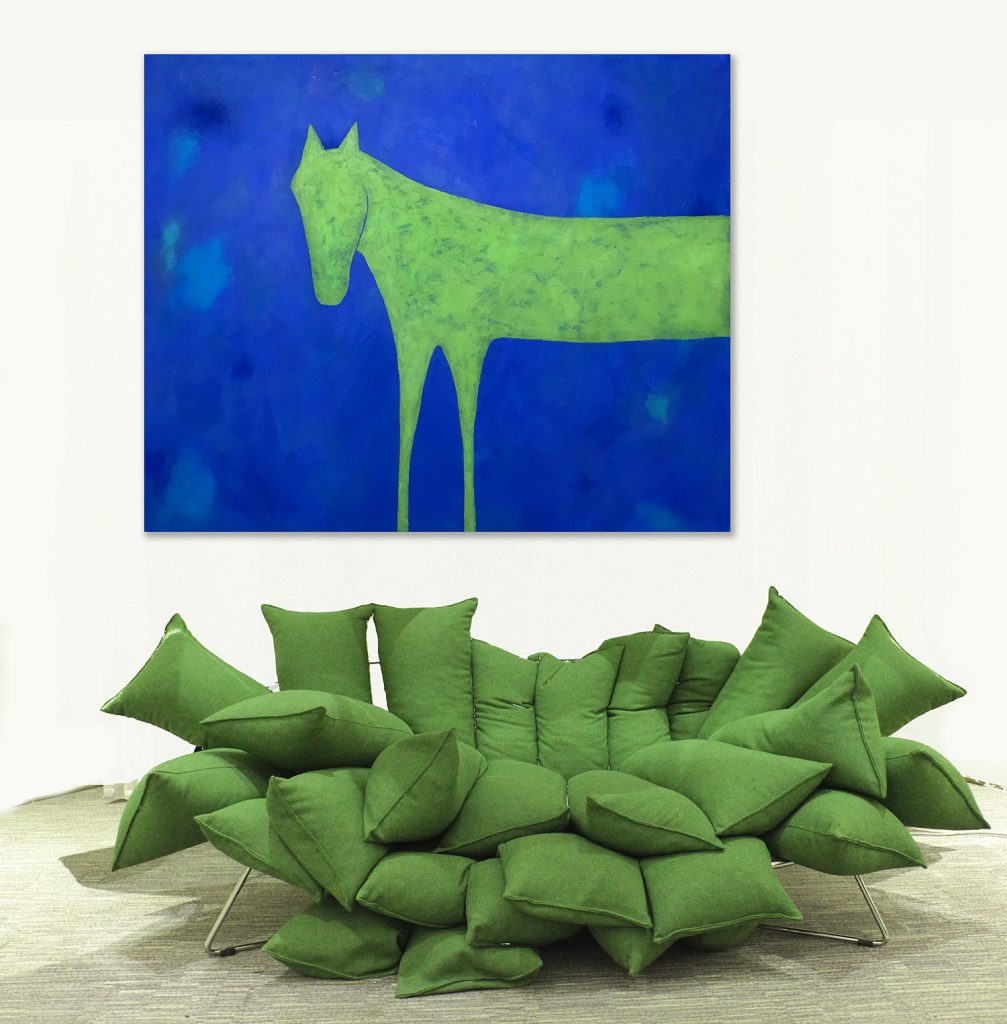 Green Horse is available at this time.
The concrete sculptures are usually worked on in the warmer spring and summer months.  They are made from portland cement, sand, plastic, metal, wire and found objects, often incorporating colorful glass as I love the juxtaposition of glass and cement.  Other sculptures are made from plaster, found objects or twigs.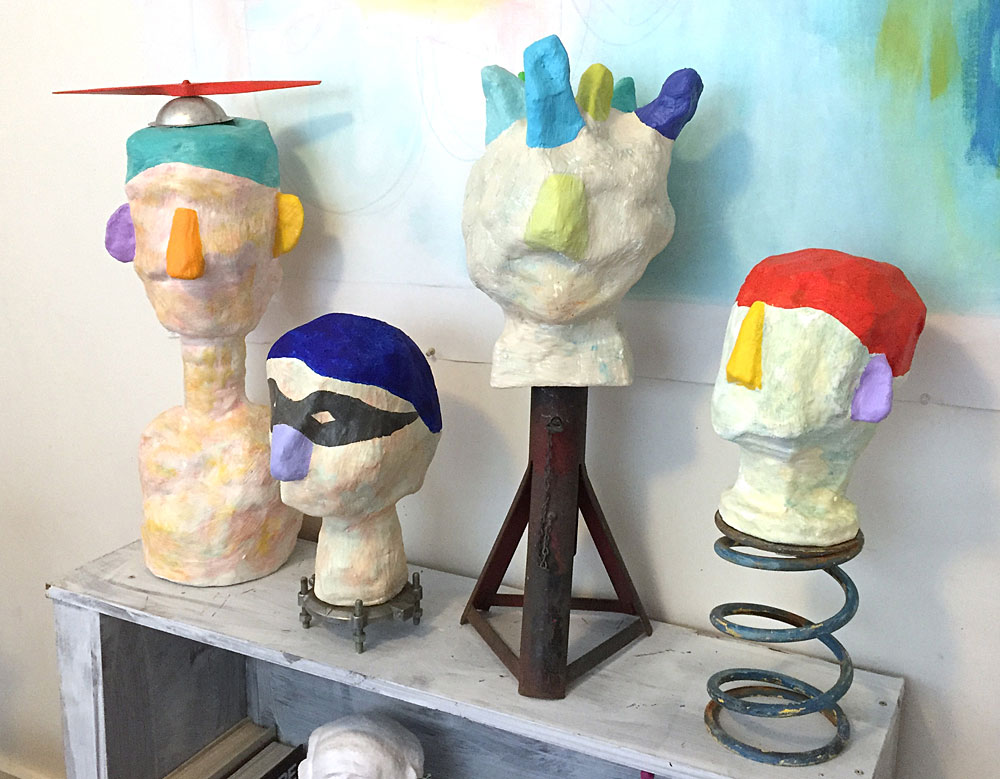 I am continually experimenting with both materials and process, and I usually work in series.
Many of my most recent paintings are available through Saatchiart.com
Save