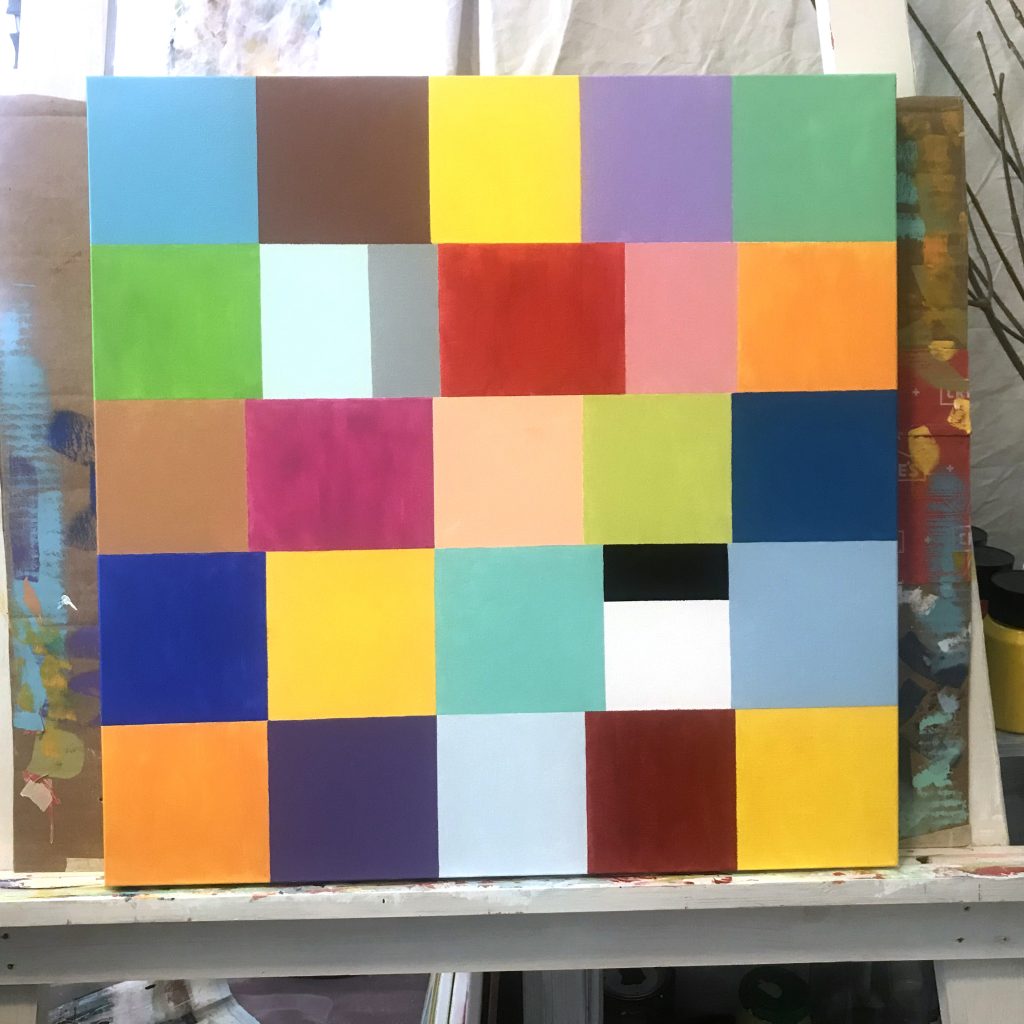 Throughout my art practice, I seem to weave in and out of geometrics in one form or another. Sometimes it is in the form of blocks of colored glass embedded in one of my concrete sculptures. At other times an entire painting consists of only squares of bold color. I am sure that my love of math, especially geometry, has something to do with a subconscious pull to this visual need to use shapes in my art work.
During the pandemic, I have returned to bold usage of geometrics in various forms, even recently including minimal figural shapes painted prominently in the geometric paintings. I love combining geometrics, color and minimalism all in one visual painting on canvas.
Even though I will work on this series for a while, I still occasionally revert back to another series that I keep going, such as my lyrical abstract series. Sometimes I paint on smaller, stretched canvases and at other times the paintings are on large, unstretched pieces of canvas that I attach to the wall to work on. I use a variety of paints, including acrylics, enamels and house paints.